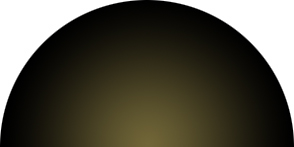 Personal Planetarium Page
Last modified: 16 September 2017
So, yeah, I direct a planetarium: specifically, Morrison Planetarium in San Francisco, California. And indeed, a planetarium experience (at the Adler in Chicago, Illinois) started me down the route toward a career in astronomy, so what can I say? It's all their fault. Inevitably, things about the "industry" annoy me, so I've collected some of my ludicrous gripes and complaints in the form of My Planetarium Pet Peeves. On a related note, I also composed a diatribe about Intelligent Design, also based on posts to various mailing lists.
In the biz, I suppose my name is most closely associated with fulldome video, in large part because I've managed the Fulldome Mailing List for many years. I currently invest my time in IMERSA (Immersive Media Entertainment, Research, Science and Art), a professional associated dedicated to advancing the art and technology of immersive digital experiences. I also formerly acted as the chair of the International Planetarium Society Fulldome Video Committee, which pretty much cinched my geek status. I've even dedicated a chunk of this site to the topic.
Another item of interest to those in the field might be my "Visualizing Science" blog, which discusses a variety of topics in the realm of how we create visuals to illustrate scientific concepts. I have neglected the blog recently, but I still post occasionally, and I recently added a resource page that I plan to keep refreshed.
From 2008 to 2014, I wrote the "Visualising Astronomy" column for the Communicating Astronomy with the Public Journal. (A European journal, which explains the variant spelling of "visualization.") I put together a short list of all my columns here, for easy access!
And on a related note, I've compiled a bibliography on the history of science that expands on work I originally did for the "Scientific Revolution" course at the Hayden Planetarium.